The participants, gathered in teams of 4 to 8 people per table, identify and draw links between the cards of the game to build a real "Collage".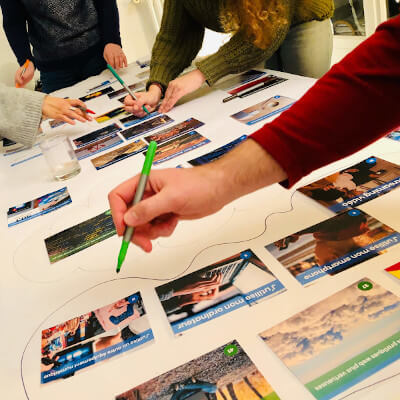 Participants illustrate their interpretation, learn key messages, then choose a title. This phase helps to embrace the content and creates a team spirit.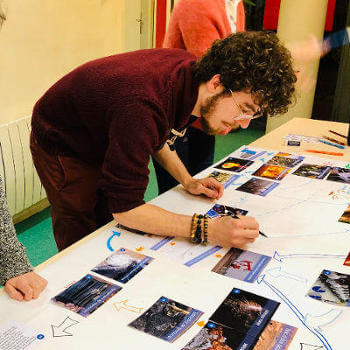 3rd part:
Debrief / Review
Each team presents their Collage, chosen title, key messages and decoration to the others and the facilitator provides feedback and a recap of the key messages.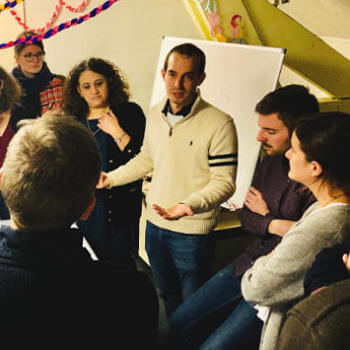 The participants discover the actions' cards, and discuss amongst themselves the ones that are most relevant to retain.